Do you want to sell your property in Chania, Crete? When it comes to selling your house, villa, apartment, or plot, choosing which agent to use is one of the most important decisions you'll have to make. Picking a real estate professional with knowledge of the local market and the latest global trends will mean your sale will be plain sailing. Making the wrong choice, on the other hand, could lead to lifelong regret, and your property may remain on the market for years.
This is How we Operate
Selling a property starts with an accurate property appraisal valuation. As professional property valuers and structural engineers, we strongly believe in pricing realistically the properties we promote, market and sell rather than quoting over-estimated prices just to add another property to our database. No one wins when that happens.
Instead, we'll value your residential or commercial property according to what the market is currently telling us so that your property will absorb the best price at any given time.
Showcasing your Property
We know the importance of getting your property seen by as many people as possible. We are not just promoting our properties for sale via the standard domestic and foreign platforms but we also use intelligent channels of marketing and promotion.
We're prominent on social media ( Facebook, Instagram, Pinterest), and we market digitally to our database of property buyers and investors to ensure that all digital avenues are pursued. Oh, and there's this beautiful and carefully designed website that you're looking at right now, of course!
Moreover, our digital promotion strategy is equally impressive. We also market extensively via a number of printed media outlets locally, including our Chania Real Estate Magazine, and our research papers. All this means that we have every demographic and property buyer type covered so your property will be seen by the widest possible audience.
High Standards
The property market of Crete is an extremely competitive space, and Chania real estate market is no different. We know that in order to stand out from the crowd and provide an alternative way of working with your real estate assets we have to commit to a standard of operational and performance of excellence at all times. This is why we choose to be members of some of the most prestigious bodies in Greece and abroad. These include:
The Real Estate Association of Chania, Crete
The Broker Price Opinion Resource (BPOR)
IPHA Passive House
RESTful Intelligent Platform
CEPI – European Association of Real Estate Professions
Adhering to these codes of practice, as well as sticking to our own principles and standards, ensures that we meet, if not exceed, the levels of service you expect and deserve as a client. ARENCORES really is a firm you can trust.
At ARENCORES we like to keep things simple but also dedicated to your individual needs. We concentrate on helping property buyers, sellers and investors as much as we do selling property, and it has served us well to date.
Documents & Certificates Needed
The seller should provide all Deeds and plans of the property to the agent who in turn will give them to the buyer's lawyer and engineer (if any) in order for them to do their inspections and give the green light for the buy.
Prior to the decision for a sale, the property owner should appoint an engineer to verify the legality of the property and provide a legality certificate which is by law obligatory for the property selling process. It is recommended that the seller ensures that the status of the property is in line with the recent laws regarding selling a property.
The engineer shall provide all building permit documents, topography, building plans, and building permission as well as the legality documents of the property.
The green certificate (ΠΕΑ) is provided by the seller's engineer and is indispensable for the property selling process. Note that, according to the current legislation, the ΠΕΑ certificate is valid for ten years and is a referred to the property and not the owner.
The seller's accountant should prepare the tax documents for the selling process, that is, the property tax (ENFIA) and tax clearance certificates, as well as a National Insurance (IKA) Clearance if necessary.
If the property for sale involves building(s), then a clearance certificate (ΤΑΠ) from the Town hall should also be obtained by the seller, as it is required for the property selling process at the Notary.
Additional certificates may be required depending on the area where the property for sale is situated in respect to specific regulations that apply to the property area (Hellenic Cadastre, TOEB clearance etc.).
The aforementioned documentation should be checked with the Notary by the time of the sale, as the Greek Legislation regarding the property selling process may be subject to change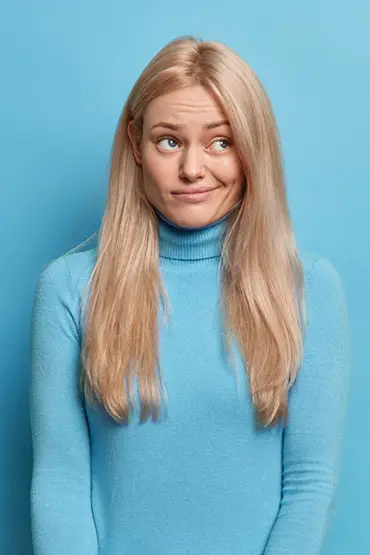 Additional Property Sellers Info
Two of the basic questions home sellers ask most often are "How quickly?" and "How Much?" The answers to "How quickly can you sell my property?" and "For how much money?" greatly depend on local real estate market circumstances and on arrangements you, the seller, make prior to putting a house on the market in order to receive property offers.
Don't allow yourself to be pressured by your agent or anyone else to accept an offer! A good agent will simply point out your options and offer advice based on his experience, but once you decide to proceed it is good not to waste time and risk losing the buyer.
Seller's Expenses – Costs
1. Lawyer Charges
Lawyer's charge for attending on the day of the final contract. The presence of a lawyer during the drafting and signing of the contract is not obligatory for the seller. However, the lawyer's participation is suggested for the legal protection and advice of both parties.
2. Notary Charges
Fees may be payable upon agreement between both parties involved, seller and buyer.
3. Real Estate Agent Charges
Realtor's commission fee of 2%-3% of the property selling price plus Additional Value Tax (VAT)
DISCOVER MORE AT ARENCORES: SELLING YOUR PROPERTY IN CHANIA