Traditions in Crete either have a Christian religious character or come from ancient times. However, most of the traditions and festivals still followed and celebrated today in the island are religious.
That is why so many panigiria [festivals] are organized across the entire island, which is actually religious celebrations of saints, followed by traditional music and dance in village public spaces and squares. These "panigiria" are a strong element of the Greek culture and take place all year round, especially in summer.
About
On September 17th the village of Katsomatado and all of Greece celebrate Agia Sofia's Name day. On the road to Elafonisi, at Topolia Gorge an impressive cave has the name of Agia Sofia. At the entrance of this magnificent cave is a small church, dedicated to the saint. It is organized by the local parish and the people of the Village Katsomatado.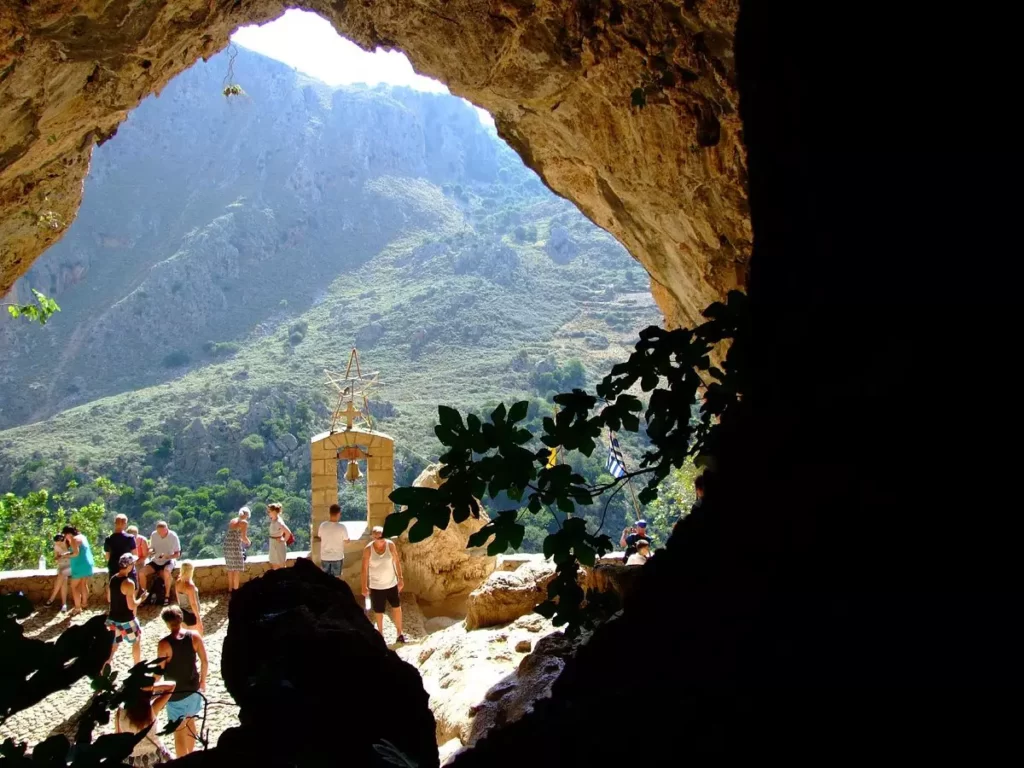 The festival's organizers prepare traditional food such as gamopilafo, spectacular cheese, and plenty of local wine, and live traditional music is also organized. It is free of charge and everybody is welcome.
Sofia devoted her life to the Christian religion. She had three daughters named Faith, Hope and Love. Her daughters were tortured and killed in order to try to turn Sofia away from her religious devotion. After three days of mourning on her daughters' graves, Sofia died full of grief.
Discover more festivals in the Prefecture of Chania
In the summer season, festivals pop one after the other in the culturally restless City of Chania.
Some of the festivals being held have gained international recognition, and the spotlight is on Chania as a center of groundbreaking cultural events that push forward artistic boundaries and bring new ideas to the table.